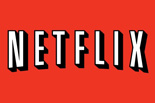 Netflix is now available in 41 countries around the globe, among them USA, Canada, Denmark, Finland, Norway, Sweden, Brazil, Argentina, Mexico, UK, Ireland and many more.
Most people assume that US channel has more titles available than other countries, which is true. But keep in mind that some very high quality movies and TV shows are available only through Netflix UK.
Learn how to access Netflix UK or any other regions where Netflix is available.
Programming on Netflix varies from region to region because of how TV shows and movies are licensed.
This is a listing of some titles available on Netflix UK only
24 (seasons 1-8)
Avengers Assemble (2012)
Brotherhood (seasons 1-2)
Californication (seasons 1-3)
Captain America: The first Avenger (2011)
Criminal Minds (seasons 1-4)
Dollhouse (season 1-2)
Good Wife (season 1-4)
and many more…
Learn Now
See also
See also