The Internet is about freedom and information. Surprisingly, YouTube is banned in some parts of the word (e.g. Pakistan, China, Iran, Sudan, Tajikistan, Turkey) for political reasons and government restrictions. Also, YouTube might also be blocked at schools, colleges, workplaces, and coffee shops.
Those restrictions can be easily bypassed using free of charge applications or commercial services that allow switching your IP address, so you can virtually reside in another country.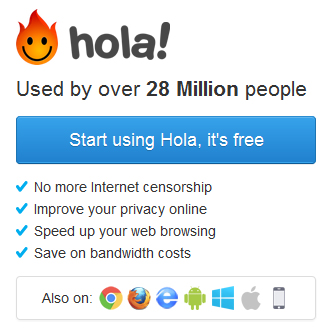 Hola, Free browser extension & an App
https://hola.org/access/youtube.com
Hola Unblocker is a browser extension that removes region locks and allows watching YouTube and other streaming services like Netflix, Hula, BBC iPlayer, Pandora, and more regardless of where you live. Using Hola is very easy. Just install the extension, and Hola Unblocker does the rest.
Hola may be installed as a browser extension to Chrome and Firefox on Windwos and Mac PCs or as an app on Android. It is also available as an application (.exe) for Windows (for users that are using Internet Explorer).

Opera Browser, Opera Turbo, free browser add-on.
Download Opera browser
Enabling Opera Turbo is as simple as clicking the Opera Turbo icon at the bottom-left of the Opera browser window. While using Opera Turbo, non-secured connections go through Opera's servers located in different countries therefore YouTube cannot determine your real geo-location.
How to Enable Opera Turbo?
1. Open Opera browser on your computer.
2. Click on the opera icon at the top of the browser.
3. Hover your mouse on the settings tab and select "Preferences."
4. Preferences dialogue box will appear.
In the case if you can access some of YouTube videos, here is step-by-step instructions.
Hope, you can watch it 🙂
https://www.youtube.com/watch?v=TYLpSJQeHSA
Web-Based Proxy
The web based proxies are good choice to unblock YouTube and many other blocked sites, but some web based proxies have low speed and less working ability.
FREE Proxy IP Lists
Premium Web Proxies

Ultrasurf, Free Proxy Application
http://www.ultrasurf.org/download
Ultrasurf is a freeware proxy application. It works as a free VPN without installation. It tunnels all the http(s) traffic on the port 9666 through SSL to an american server. By using it, you can bypass censorship as well as stay anonymous on the internet.
Ultrasurf runs on Microsoft Windows. It supports Internet Explorer by default. You may also use Firefox (you have to download the Firefox add-on). To use other browsers, you need to manually set up proxy to use Ultrasurf.
VPN Services, in average $5-10/month, free trial
If you are not tech savvy just sign-up for one of VPN services, and follow simple setting instructions, and then you will be able to select a country using Country Selection feature.
Provider
Price
Network
Key Features
Express VPN
$8.32

35 Countries
200+ Servers

Unlimited Data Usage
Unlimited Download Speed
Mac, Windows, Android, iOS
Some Routers

Hide My Ass
$6.55

75 Countries
518+ Servers
61,500+ IPs

Unlimited Data Usage
Unlimited Download Speed
Mac, Windows, Android, iOS
Some Routers
Can be used on many devices at the same time
24/7 customer support

IPVanish
$6.49

48 Countries
14,000+ IPs
110+ Servers

NO LOG FILES!
Unlimited Data Usage
Unlimited Download Speed
Mac, Windows, Android
Some Routers

OverPlay VPN
$9.95

NO LOG FILES!
Unlimited Data Usage
Unlimited Download Speed
Mac, Windows, Android

VyprVPN
$6.67

38 Countries
700+ Servers
200,000+ IPs

Unlimited Data Usage
Unlimited Download Speed
Mac, Windows, Android, iOS
Some Routers

PureVPN
$4.16

45 Countries
300+ Servers
44,000+ IPs

Mac, Windows, Android, iOS

StrongVPN
$7

49 Countries
287+ Servers

Unlimited Data Usage
Unlimited Download Speed
Mac, Windows
2048 bit encryption

NordVPN
$5.55

Unlimited Data Usage
No Activity Logs
Windows
Some Routers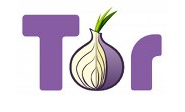 Tor, Free Software and browser add-on
https://www.torproject.org
Tor was originally designed, implemented, and deployed as a third-generation onion routing project of the U.S. Naval Research Laboratory. It was originally developed with the U.S. Navy in mind, for the primary purpose of protecting government communications. Today, it is used every day for a wide variety of purposes by normal people, the military, journalists, law enforcement officers, activists, and many others.
Tor also makes it possible for users to hide their locations while offering various kinds of services, such as web publishing or an instant messaging server. Using Tor "rendezvous points," other Tor users can connect to these hidden services, each without knowing the other's network identity. This hidden service functionality could allow Tor users to set up a website where people publish material without worrying about censorship.
Download and install Tor Bundle For Browser https://www.torproject.org/projects/torbrowser.html

JAP, Free Software,
recommended for experienced users
http://anon.inf.tu-dresden.de/index_en.html
JAP (called JonDo in the scope of the commercial JonDonym anonymous proxy servers – AN.ON remains free of charge) makes it possible to surf the internet anonymously and unobservably. Instead of connecting directly to a webserver, users take a detour, connecting with encryption through several intermediaries, so-called Mixes. JAP uses a predetermined sequence for the mixes. Such a sequence of linked mixes is called a Mix Cascade. Users can choose between different mix cascades.
Download JAP from http://anon.inf.tu-dresden.de/download_en.html


SSH tunnel to Amazon EC2 server
recommended for experienced users

This method is not for ordinary users, but it would be wrong not to mention it. There is just a lot of different articles and videos on this subject, because the idea came to mind not only to me. The result is worth the little money.
Amazon EC2 allows building servers with different operating systems and capacity and use them at a reasonable hourly rate. Price of needed configuration (small, linux) – 0.03$ per hour. Servers are located in the United States and Ireland, which is ideal suitable for tunneling.
Deploy Amazon server with Linux OS (by your choice)
Use PuTTY for creating SSH connection to Amazon (you need to create public/private key for secure connection using PuTTY key generator)
In 'Tunnels' put any available local port (8888 for example)
Open session to remote Amazon EC2 server
In your browser configure proxy SOCK to 127.0.0.1:8888 (or other port)