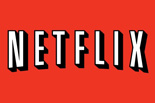 Surprisingly, Netflix Mexico offers a variety of popular movies and comprar esteroides tv shows that are not available on Netflix US. That means that even living in USA and enjoying the largest collection of titles in you local Netflix library, you are still affected by geographic restrictions.
These are just some of the movies and TV shows available on Netflix Mexico but not on Netflix US:
Homeland (season 1-2-3)
The Hobbit Unexpected Journey (2012)
Suits (seasons 1-2)
Defiance (season 1)
The Godfather (1972)
Tangled (2011)
Shrek (2001)
There is an option for audio and subtitles in Spanish and Portuguese which are available only on Netflix Mexico and other Latin American Netflix sites.
Learn how to access Netflix Mexico or any other regions where Netflix is available.
Learn Now
See also
See also