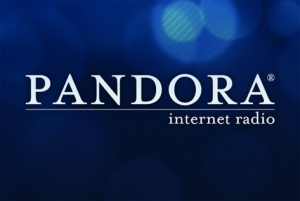 Follow the Easy Step-By-Step Instructions bellow to get Pandora unblocked outside the US.
Pandora is the most popular online radio (more than 250 million registered users). It has a huge music directory with almost all existing songs available. Pandora has a free subscription supported by advertisements (fee-based subscription doesn't have ads).
It is a unique service that has no alternative outside of US. Unfortunately Pandora is not available in countries outside of USA due to license constraints.
How to Unblock Pandora Outside USA:
Thankfully, VPN or DNS Proxy services help bypass the regional restrictions and allow listening to Pandora outside USA and also wherever Pandora is usually blocked, such as workplace and schools.
This following example demonstrates how to Unblock Pandora using Unblock-Us Smart VPN service which allows listening to Pandora Radio from anywhere in the world, even in your car!
Unblock-Us
is one of the most used and reliable
VPN/DNS Proxy providers
today.
7 days free trial, No Credit Card required
The cost is $4.99/month
Easy to configure
Nothing needs to be installed on your device
Works on any device that can connect to Internet
Provides excelent user guides and customer support
No obligation whatsoever, you can unsubscribe anytime
Easy Registration with Unblock Us VPN provider. Go to Unblock-Us.com.
Make a small configuration on your Device/Router/TV:
Select Device:
Can`t find your Device? Check out Unblock-Us complete Support Section.
All restrictions are lifted, now you should be able access Pandora radio website:
Register Pandora account. Go to Pandora.com.
Enjoy listening to Pandora Radio music for free from anywhere in the world.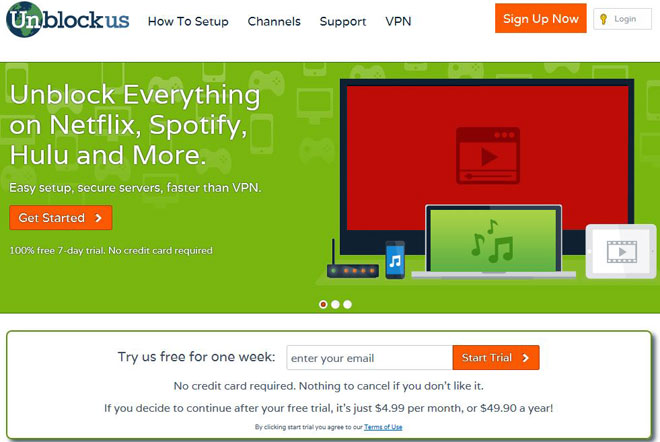 See also