Hulu is an online video streaming service and one of Netflix's biggest competitors. The advertisement-supported Hulu offers movies, TV shows, and other video clips for free, with short ads in between series of shows or sessions of streaming.
If ads are annoying to you and you have some pocket-change to spare you can pay for an ad-free premium membership with Hulu Plus and have an ad-free viewing experience.
For a $7.99 monthly fee (1 Week Free), Hulu Plus gives you access to premium content and can be used on a variety of streaming devices such as Smart TVs, Gaming consoles, Roku etc.
The Hulu library may not contain thousands of movies and shows like Netflix, however if you're looking for the latest TV shows and movies, Hulu would be your best bet. If you don't want to wait for months for Netflix to release new episodes of your favorite show, use Hulu to stream them instantaneously.
At this time Hulu and Hulu Plus are only available in the US.
Learn how to watch the latest episodes of your favorite shows on Hulu and Hulu Plus from anywhere in the world.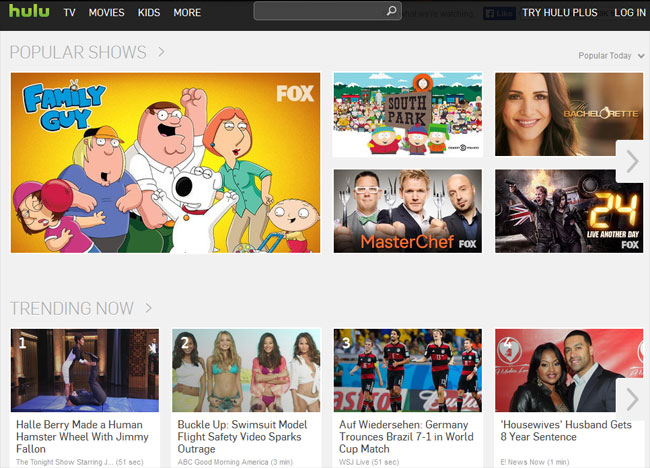 See also