A few weeks ago we told you the release date for the third season of Vikings has been set for February 19th, 2015 at 10 PM. Now, History released a few short teasers for the upcoming season to get all you Vikings fans excited. Check them out below!
Vikings is a bloody and violent show which follows Ragnar Lothbrok, a ruthless warrior, rumored to be a descendant of Odin, God of Warriors. Lothbrok and his Viking brothers face enemies, test family ties, and defend themselves against the greatest of enemies. This show is a must-see for history and warrior lovers.
Check out the brand new cast image released by History in light of season 3: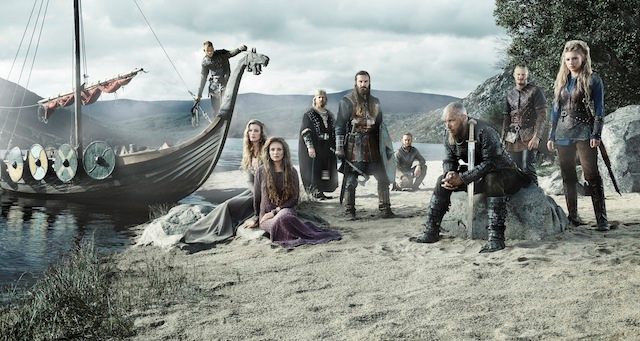 The official description of the third season given by History is:
"With the promise of new land from the English, Ragnar leads his people to an uncertain fate on the shores of Wessex. King Ecbert (Linus Roache) has made many promises and it remains to be seen if he will keep them. But ever the restless wanderer, Ragnar is searching for something more … and he finds it in the mythical city of Paris. Rumored to be impenetrable to outside forces, Ragnar and his band of Norsemen must come together to break down its walls and cement the Vikings legend in history."
If you aren't all caught up with Vikings you can watch it on iTunes in USA, UK, Canada, and Germany, on Netflix in Argentina, Brazil, Columbia, and Mexico, and on Hulu and Vudu in the USA. If this show is unavailable in your region, simply click here and learn how to watch Vikings from anywhere in the world – no restrictions.
Here are the teasers for season 3 via ComingSoon.net:
See also