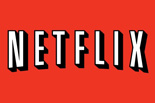 As many of you know, Netflix was finally launched in Australia earlier this year. Unfortunately users quickly found that they did not have access to the same content that was available in certain regions such as the USA.  Viewers in Australia started to look for alternatives to downloads in streaming services such as Vudu, Hulu, Amazon, and Netflix.
Netflix USA has 7,000 more titles than Netflix Australia. So go out there and enjoy the big world of content available in the USA if you live in Australia by using a proxy provider.
Learn how to access Netflix USA from Australia and any other Netflix regional sites.
Learn Now
There has been a big spike in the usage of VPN services from Australia immediately after the Dallas Buyers Club LLC court case. Some streaming services do not exist in Australia and others don`t have a big selection, therefore thousands of Australians use VPN or DNS proxy to gain access to US based streaming services.
Some of the TV shows you will be able to watch on Netflix USA but not Netflix Australia are:
Breaking Bad
Parks and Recreation
The Office
The X Files
Supernatural
See also
See also