If you live in Canada, UK or Germany you can watch World Cup for free using online streaming services such as CBC, BBC, ITV and ZDF.
However, these streams are blocked for people in other countries, including USA.
Don't get disappointed! There is a solution.
You can access CBC, BBC, ITV and ZDF streams and enjoy watching World Cup online using Unblock-Us VPN service, one of the most used and reliable VPN/DNS Proxy providers today.
Learn how to do it in 3 easy steps: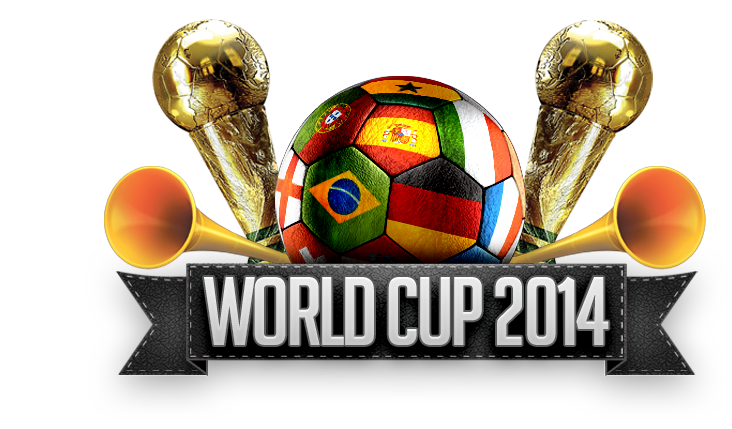 Cannot Watch Fifa World Cup 2014 online?
Just follow 3 easy steps bellow
Easy Registration with Unblock Us VPN provider: go to www.unblock-us.com
7 Days Free trial, then $4.99/month. No Credit Card required. No obligation whatsoever.
Make a small configuration on your Computer/Device/Router/TV
Select Device:
Can`t find your Device? Check out Unblock-Us complete Support Section.
Enjoy. Congratulations! All restrictions are lifted, and you are able to watch Brazil World Cup 2014 from anywhere in the world
UnblockUs Supported Channels – World Cup 2014 Brazil
Canada
CBC – www.cbc.ca/soccer/brazil2014
Devices: In Browser
UK
ITV – www.itv.com/player
Devices: In Browser, iOS
BBC SPORT – www.bbc.co.uk/sport
Devices: In Browser, iOS, Android, PS4 & PS3
GERMANY
ZDF – www.zdf.de
Devices: In Browser
USA
ESPN – www.espngo.com/watchespn
Requires a US cable subscription
Devices: In Browser, Roku, Apple TV, iOS
About Unblock-Us VPN.
7 Days Free trial. No Credit Card required. No obligation whatsoever.
The cost is $4.99/month
Easy to configure
Nothing needs to be installed on your device
Provides excelent user guides and customer support
You can unsubscribe anytime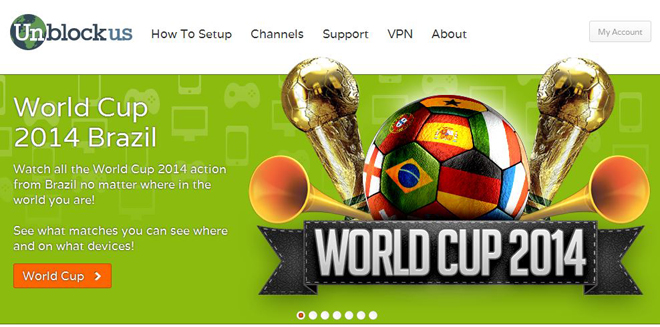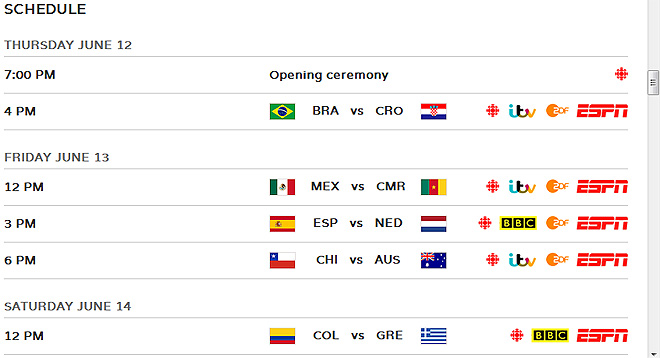 See also