June 26, 2014
Library patrons across the U.S. and Canada will be able to stream videos from their library to any connected device.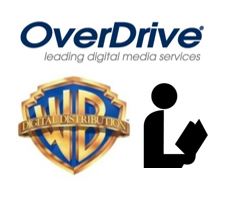 CLEVELAND, OH–(Marketwired – Jun 25, 2014) – OverDrive, the leading digital media lending platform for libraries and schools, today announced an agreement with Warner Bros.
Digital Distribution to offer hundreds of popular streaming video titles to public and government library partners in the U.S. and Canada.
This deal expands a growing collection of thousands of quality, in-demand streaming videos available through OverDrive, and reinforces the value of an unmatched catalog on one single platform for eBooks, audiobooks and streaming video.