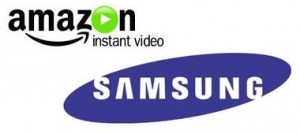 Samsung Electronics is quickly becoming a leader in the creation of UHD (Ultra-High-Definition) content.
Won Jin Lee, Executive VP of Visual Display Business at Samsung, said "the era of UHD has begun, and to continue even more widespread adoption, it s important to provide consumers with more choices when it comes to UHD content".
Beginning in October, new Samsung Electronics TVs will be able to stream 4K videos via Amazon instant video, "we are providing our customers with a wider array of UHD content to enjoy on our ultra-immersive Curved UHD TVs", Won Jin Lee added.
In July, Samsung Electronics partnered with top Hollywood studios such as Paramount and 20th Century Fox launching a UHD Video Pack (500 GB pre-loaded with dozens of UHD titles including Life of Pi and Star Trek Into Darkness.
See also:
Amazon Prime Instant Video is Geo Restricted
Learn how to watch Amazon Prime outside US.
See also