July 18, 2014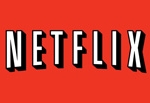 Whether you're young or old everyone gets a little teary eyed watching a Disney movie, so we have good news for Canadians everywhere.
Netflix has recently signed a multi-year contract with Disney. This makes Netflix the only subscription based television service to offer these movies in Canada.
Beginning in 2015 Disney-produced theater films will be available for viewing on Netflix Canada eight months after leaving theaters. This is faster than most pay-per-view channels and will be a great treat for anxious movie lovers.
Ted Sarandos, Chief Content Officer for Netflix, said:
"We are delighted to be the new pay TV home in Canada for the world's highest-quality, most imaginative and entertaining films. Canadians of all ages will have an incredible range of great stories and characters to look forward to."
Learn how to access Netflix Canada from anywhere in the world.
Learn Now